Map Gifts
Map Marketing is proud to present the Butler & Hill range of speciality gifts. Offering a range of unique and personalised map gifts, you will be sure to find the perfect item for any recipient.
If you're stuck for ideas for the perfect present, have a browse through our best sellers list for a little inspiration! Maps and location presents make a great gift that friends and loved ones, offering a level of personalisation that's hard to beat. Commemorate that special place, whether it's where you first met, your first home, or any other location that means a lot to you.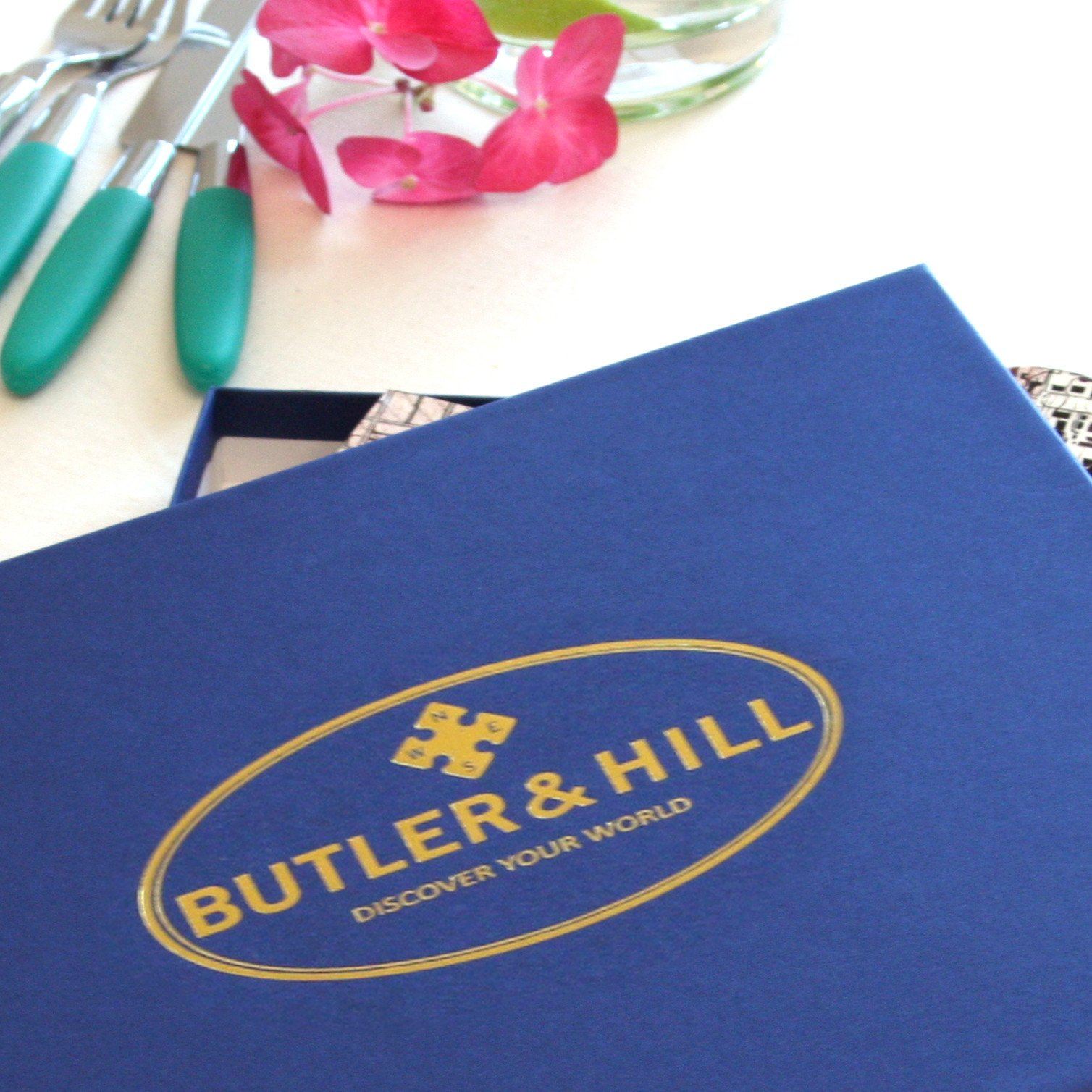 Bestsellers
Maps are no longer limited to finding your way. Instead maps feature in interior design, entertainment and gifts to commemorate an occasion. They are perfect to jog a happy memory by pin pointing a specific location where your memory took place. For the benefit of future generations you can make your memories permanent with a map based on any address in the country.
Map Art Gifts
For the perfect gift personalised World traveller maps are just the ticket for people with many different interests. These maps come complete with pins or custom-made transparent stickers so you can create your own key, representing places you have visited or perhaps dream future destinations.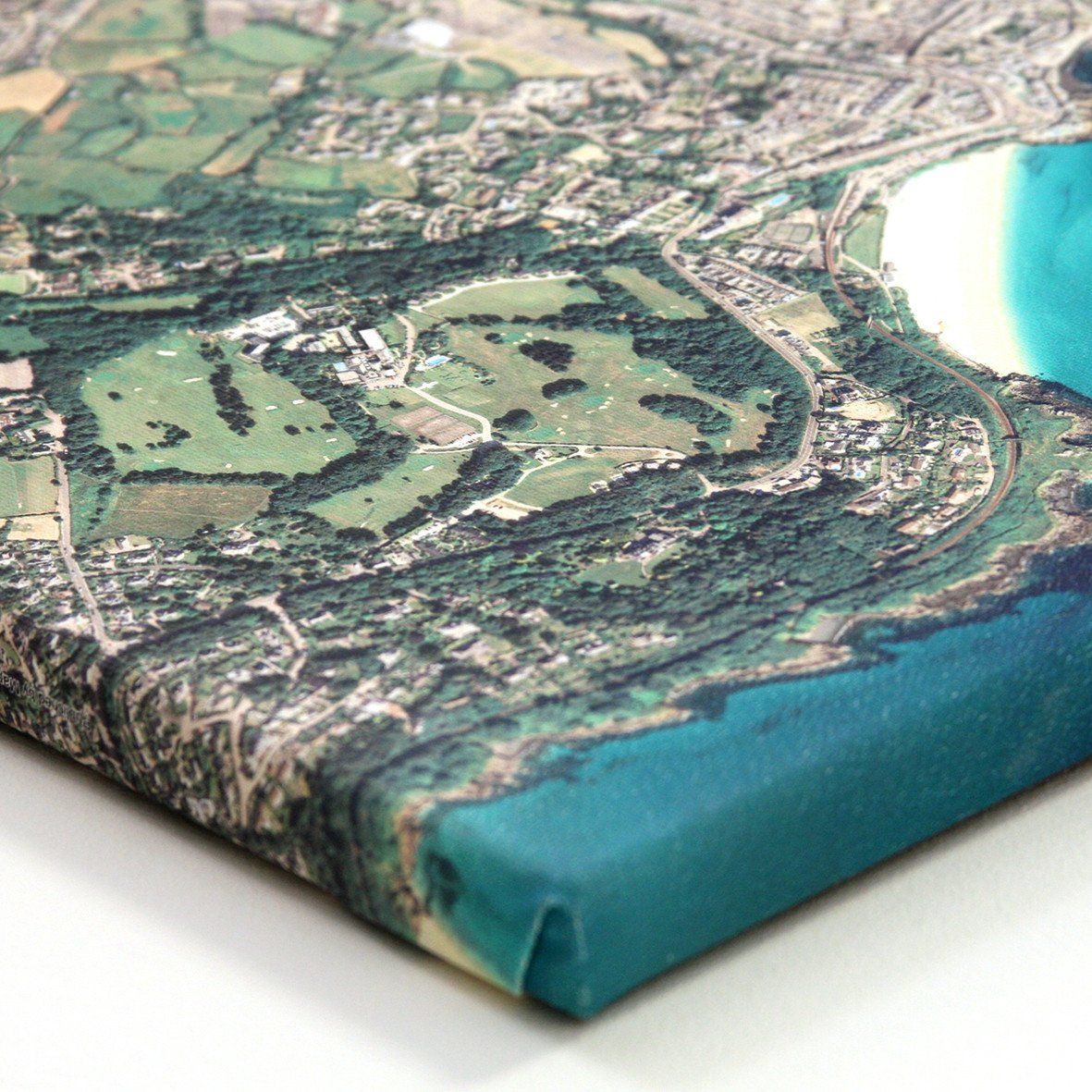 Personalised Wall Maps
When looking for a gift for a loved one to celebrate their birthday, anniversary or wedding the best presents are those that are personalised. A gift which is uniquely designed for the recipient makes them feel appreciated and will be much more valuable than any other present. What location means the most to that special person?
Map Jigsaws
A selection of made-to-order quirky map gifts that are both personal and functional.
Map Tableware
World Map Gifts: personalised wall maps and map gift ideas from Map Marketing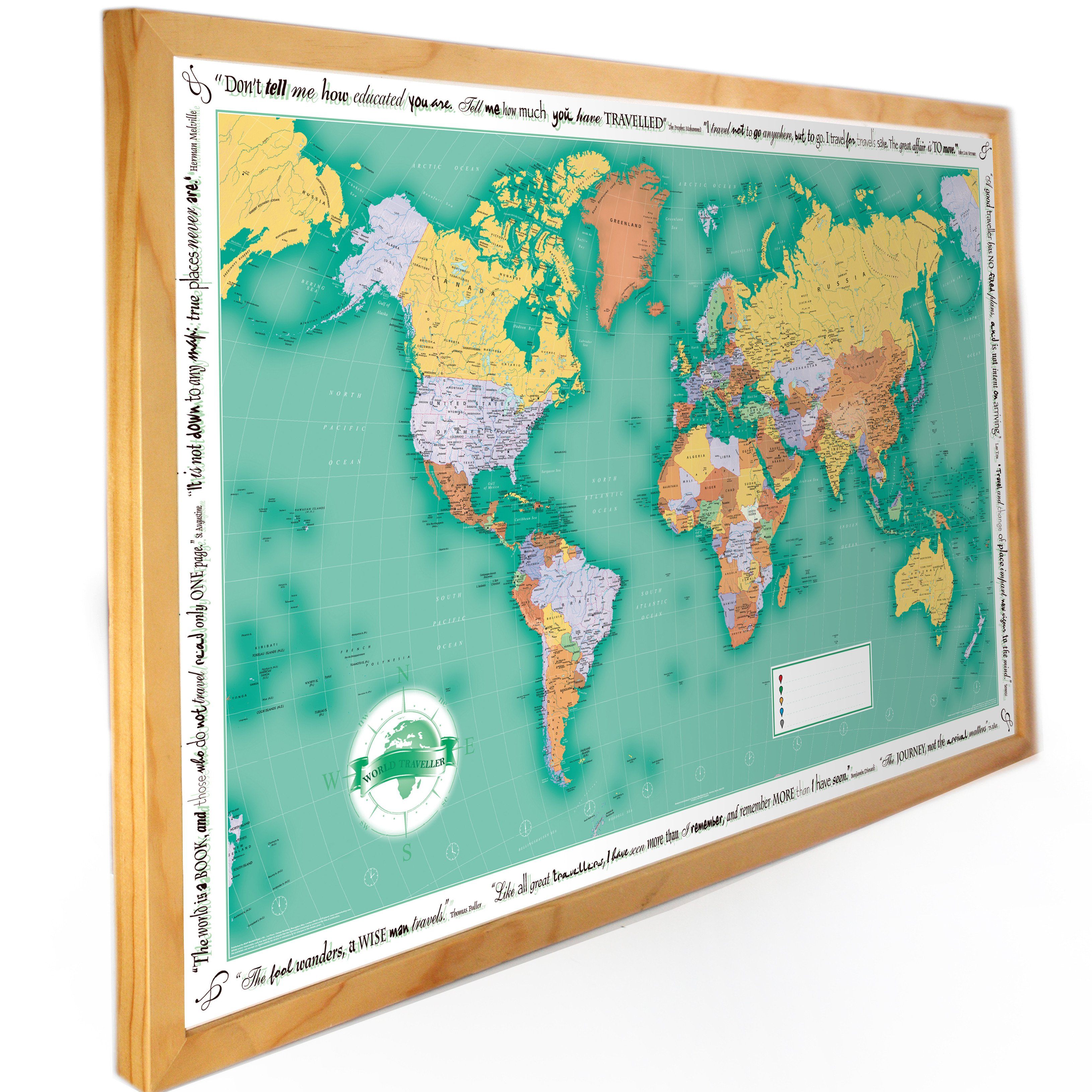 World Map Gifts
For a stunning one-of-a-kind gift, these personalised maps are perfect for all occasions from weddings and anniversaries to house warmings, ensuring that you have given something that is both thoughtful and meaningful. Not forgetting you can treat yourself by filling your home with unique map items. Order a beautiful aerial photograph of your home and choose whether to buy an personalised jigsaw, have it printed onto canvas or order it framed and ready to hang.